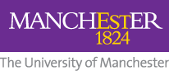 Home
Disability Advisory and Support Service and University of Manchester Assessment Centre
Deadline for exam support
To receive exam support in the May/June 2020 exams:
Register with us and meet with an adviser to agree your exam support by Thursday 19th March 2020 at 4pm.
Disability Advisory and Support Service
Disabled students make up over 15% of University of Manchester students, and we're proud to offer an accessible and inclusive service. DASS provides equality of services to everyone, regardless of people's age, disability, gender, gender identity, race, religion or belief or sexual orientation.
The Disability Advisory and Support Service (sometimes called the DASS) supports a variety of different people, whether students, staff or supporters. We want to help you succeed - in your studies, work, and the rest of your University experience.
Use our site to find out more about our services, who is eligible for support, and how to access support.